2023 Incidents
Fire
Medical
Total
Jan
26
27
53
Feb
19
30
49
Mar
34
27
61
Apr
42
29
71
May
35
29
64
Jun
38
24
62
Jul
45
45
90
Aug
32
43
75
Sep
Oct
Nov
Dec
Total
271
254
525
Previous Years Incidents
Fire
Medical
Total
2022
417
286
701
2021
367
224
591
2020
353
256
608
2019
360
554
914
2018
350
550
900
2017
330
484
814
2016
356
402
758
2015
373
376
749
2014
426
430
856
2013
366
451
817
2012
380
431
811
2011
362
445
807
2010
300
422
722
Total
4740
5311
10048
Web Counters
Website Visitors
Since
January 1, 2012

Visitors Today
Sep 27, 2023

Donate to East Brandywine Fire Company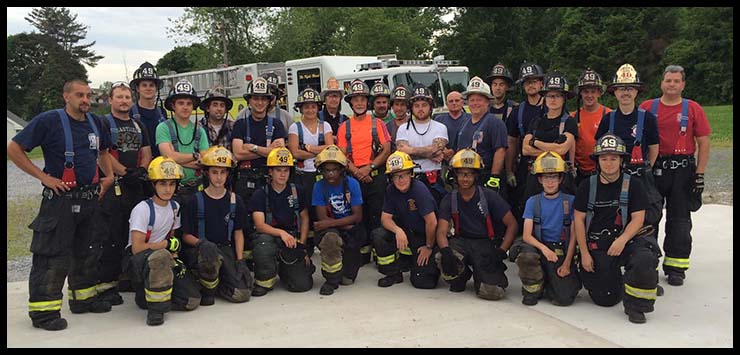 Thank you in advance for your donation, your financial contribution plays an essential role in allowing us to continue to provide high quality emergency services to the Community.
Why is your help critical?
East Brandywine Fire Company (EBFC) is 100% volunteer. None of the Firefighters, Officers, or Emergency Medical Technicians are paid.
EBFC provides service to East Brandywine Township, West Brandywine Township, and Upper Uwchlan Township. Additionally EBFC provides mutual aide support to our neighboring communities when requested.
EBFC volunteers respond to over 850 Fire and EMS emergencies annually.
Municipal contributions cover less than half of the EBFC's annual $400,000 operating budget.
Each year only 1 in 4 households contributes to the annual fund drive. This results in a 25% response rate, however most community members expect emergency services 100% of the time when they call 911.
EBFC volunteers train weekly to enhance their skills, and be better prepared to provide lifesaving services.
EBFC has a robust Fire Prevention Program that services 4 Elementary Schools and numerous pre-schools. Annually EBFC volunteers educate over 2,500 kids on how to respond in an emergency.
Volunteer fire companies save taxpayers millions of dollars each year. With your help and support we can continue to preserve the Volunteer System. EBFC is a 501(c)(3) organization, so your donation is tax-deductible.
What are some of our expenses?
Each set of personal protective equipment for a firefighter costs approximately $3,500. We have over 45 active firefighters, and this gear must be replaced at minimum every 10 years by NFPA standards.
Each self contained breathing apparatus (SCBA) that allows a firefighter to enter a burning structure costs approximately $5,000. We have 25 SCBA in service, all which require routine maintenance and upkeep.
Our newest fire truck, Engine 49-5, a pumper tanker, was purchased for approximately $750,000 including tools and equipment. We have 3 large fire trucks in service, as well as 6 smaller vehicles. These are typically replaced every 15-20 years due to escalating maintenance costs and evolving safety standards.
Make A True Difference in Your Community!
Alternatively, you may mail a check to:
East Brandywine Fire Company




ATTN: Treasurer




2096 Bondsville Road




Downingtown, PA 19335